Weninger Construction Testimonials
Due to our company's long history of custom designing, building, renovating, and developing in the Kelowna, Big White, and Okanagan communities, Weninger Construction & Design is lucky to have both corporate partners and past clients who are happy to attest to our customer service, work quality, and business integrity. We are proud to be able to share the following testimonials they have provided about their experiences working with the Weninger Construction team.

---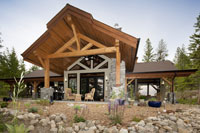 "We were living in Alberta and came to Kelowna with our timber frame home plan in hand and a blank 10 acre parcel of land. After interviewing several builders we commissioned Weninger Construction to build our custom home. We are now the proud owners of a spectacular home of the highest quality and craftsmanship. The journey to this point could not have been a more rewarding and positive experience.
Marlin was selected for his design and construction knowledge as well as his understanding of our desire for involvement in the building process. Marlin and his team spent many hours e-mailing and talking on the telephone with us. His attention to detail and injection of suggestions and ideas made our home building experience very enjoyable. Many of our friends and co-workers thought we were crazy to undertake building our home remotely. The communication was amazing and the quality of our home is impressive in every way. This was reinforced when we recently viewed the CDs of photos of the building process that Weninger Construction provided to us. The quality of our home's bones are just as impressive as its jewelry!
Weninger Construction built our dream home above and beyond our expectations. The service provided before, during and 1 year after construction has been excellent. We feel fortunate to have chosen them as our builder and would choose them again in a heartbeat. "
Peggy McPherson & Terry Steil
Customer Reference
Kelowna, 2011

---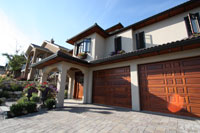 "We found the entire team at Weninger Construction and Design to be extremely helpful during the process of the custom design and construction of our home. We felt welcome to ask questions, seek clarification and even make changes at any time throughout the process. We would be extremely happy to recommend Weninger Construction and Design to anyone seeking a hands on, conscientious building company."

John and Alison Mooney
Customer Reference
Black Mountain, 2009

---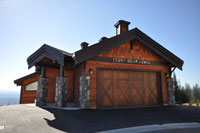 "We entrusted Weninger Construction to design and build a custom ski chalet at Big White. Ultimately we would enthusiastically recommend Weninger Construction to anyone.
There are a number of things that set Weninger Construction apart: integrity, flexibility, experience, and caring. I learned during our project that Weninger is a family run business and that really shows in how they treated us – we actually felt like our satisfaction was their top priority.
There are a few memorable anecdotes that demonstrate these attributes. First, our chalet is owned by three separate families and therefore we had a lot of "wants", often conflicting, between families. During the design process, Weninger Construction was extremely patient, helpful and professional. Although we felt we were being difficult at times with numerous revisions, Marlin and his team actually encouraged us to keep tweaking until we got it right. Second, since we live in Vancouver we had apprehension that we weren't onsite each day. However, we constantly received updates and pictures from Marlin – he wanted us to know what was going on when we weren't there. When we did visit, Marlin encouraged us to tweak anything we didn't like. Third, changes were made several times along the way and we were never hit with extra costs unless we were legitimately adding something extra. Marlin is very transparent about how much items cost – and when you are contemplating a change, Marlin ensures you're fully informed if it adds a cost, and how much cost it will add. You can't say this about all general contractors unfortunately. Finally, once the project was completed, deficiencies were taken care of promptly. In fact, Weninger Construction even brought several deficiencies to our attention that we didn't notice.
If you are considering Weninger Construction for your project, you definitely won't be disappointed by choosing them. They will take care of you and your family."
Greg Ticknor, MBA
Executive Vice President
Ticknor Group of Companies

---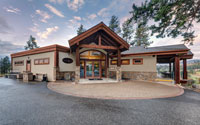 "On May 11, 2013, the clubhouse at the Shannon Lake Golf Club was destroyed by fire. Weninger Construction was chosen to rebuild the clubhouse after an extensive tender process.
Construction of the new clubhouse began in the fall of 2013 with completion about Christmas 2014. The entire team ot Weninger Construction was great to work with. They were all very professional and any concerns and/or questions was addressed promptly.
I have no hesitation in recommending Weninger Construction for any and all construction projects, big or small."

John Jacoby,
General Manager
Shannon Lake Golf Club

---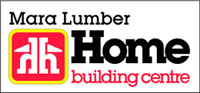 "Quite honestly, there wasn't really a time that Mara Lumber wasn't working with Weninger Construction. Decades ago when we opened, Weninger Construction was one of our first customers and they've been purchasing a wide variety of building materials from us ever since. Judging by the diversity of products they use, they are always trying new building materials and methods, clearly utilizing many different types of construction techniques.
We enjoy and value the long standing relationship Mara Lumber and Weninger Construction has had, and we hope it will continue to strengthen. We consider Weninger Construction to be a very dependable company that has displayed a great deal of integrity in their business relationship with Mara Lumber. They are well-established part of the construction community and we enjoy doing business with them."

Mara Lumber Staff and Management
Corporate Reference
Kelowna, 2013
---

"I have been working with Weninger Construction for the past 4 years and have found them to be a competent and reliable company. They are conscientious and attentive to the needs and desires of the client. From start to finish they are given to detail and dedicated to building quality homes, commercial buildings, and renovations with unique style and creativity.
With several years of experience and successful projects, I would not hesitate to recommend Weninger Construction as a contractor for your next project."
Sincerely,
Trent Strugnell
Owner, Strugnell Electric
Corporate Reference
Kelowna, 2012